Fox 9 News Promotes Barn Quilts
Thank you Fox 9 News for coming to see what Barn Quilts of Carver County MN is all about. Interview with Janet Fahey and Barb Hone.
Part 1 and 2.

Welcome to the Official Barn Quilts of Carver County MN website!

ArtStock Art & Wine Festival 2017
3 New Barn Quilts in Morris MN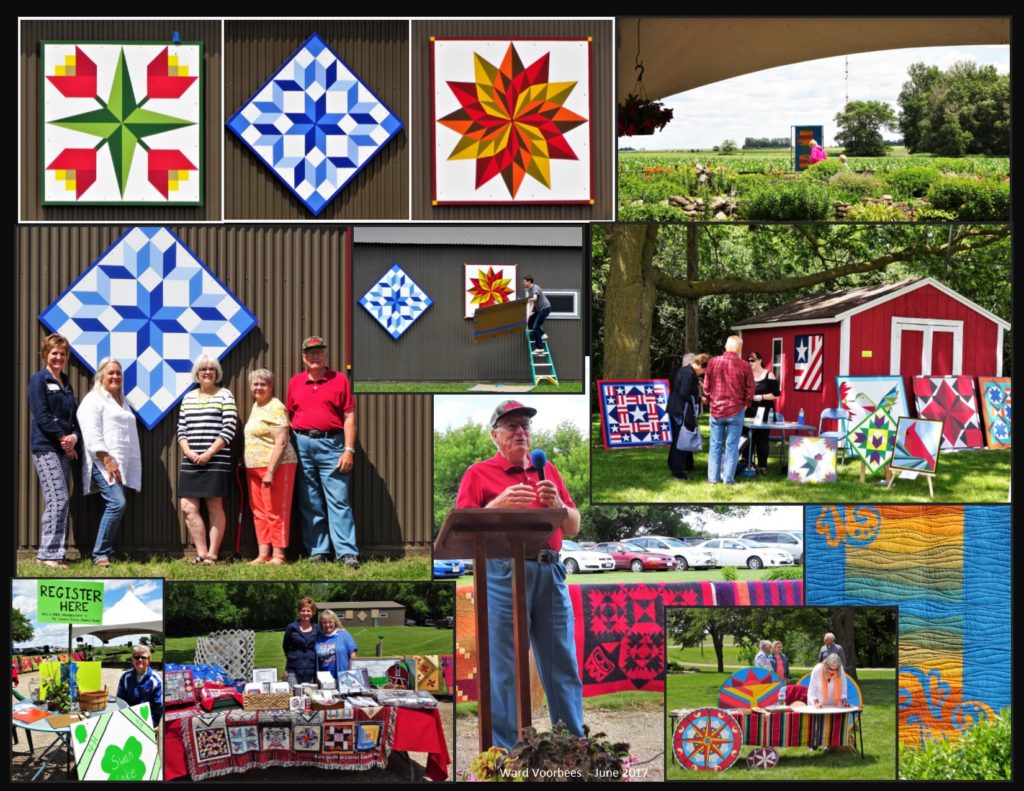 Sharing a collage with you from Ward Voorhees' farm - unveiling of 3 barn quilts on his building - June 25, 2017.
Morris, MN is in Stevens County. The Stevens County Historical Society is initiating a barn quilt trail of its own.
They invited Janet to speak at the event, sharing her Carver County barn quilt experience and Barn Quilt Treasures was invited to promote Carver County barn quilt products to attendees.